Ask any professional in the construction and design field and they will tell you how AutoCAD has shaped the industry that they work on today. And with the myriad of competitor software that has somehow filled the market with some not-so-reliable clones, it is important for Autodesk to not only keep up with the demand, but also to be forerunners in innovation within the CAD industry.
With that in mind, we've compiled a few things that we think are the best features and applications that are included in the new AutoCAD 2017 ecosystem.
AutoCAD 360 Pro Mobile App
Whether you're on site or inside the office, the new AutoCAD mobile app was designed so your drawings can be accessed through your smartphone or tablet wherever you are. With this app, you can edit or make on the spot changes to your plans on the go. A free version of the app lets you view and measure Cad drawings on your respective mobile devices. You can go to www.autodesk.com for more information.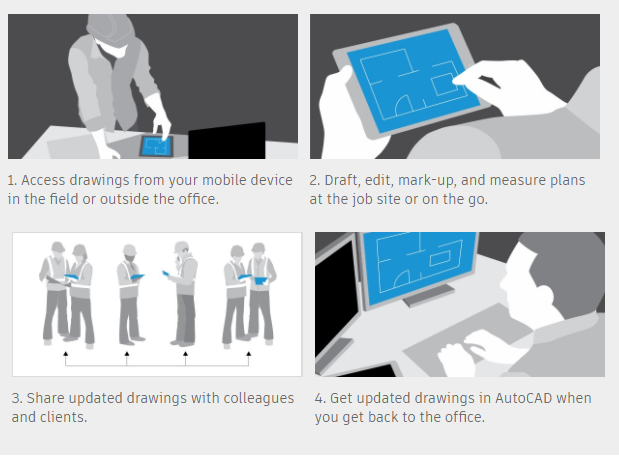 (Screenshot from Autodesk's Official website)
Autodesk Desktop App
The Autodesk desktop app is an application that is automatically installed on Microsoft Windows® systems that have Autodesk 2017 and later products. This is sort of a one-stop-shop for all the security and system updates for all of your installed Autodesk software (2015 and later.) Through this desktop app, subscribers can enjoy product updates, news on new releases, and up-to-date security patches. Individuals can also download full Autodesk products through this app. You can learn more about this app on knowledge.autodesk.com.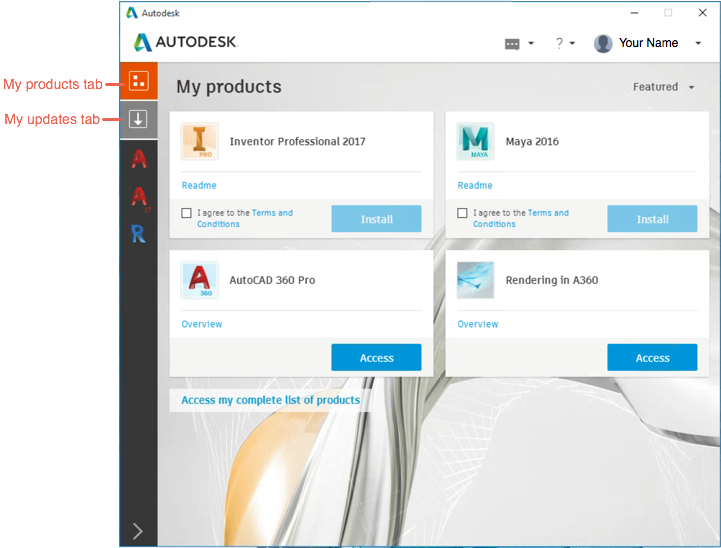 Centerline and Center Mark Tools
As always, this new iteration of AutoCAD doesn't skimp on new, powerful features that will greatly improve productivity for professionals and amateurs alike. While centerline and centermarks have always been available in previous iterations, AutoCAD 2017 improves these tools further by enabling the centerlines and centermarks to be associated with the geometry of the drawing itself, thus highly improving the functionality of the tool. With this new improvement, Centerlines and Centermarks now move with the objects that they are drawn in seamlessly.

These new tools can be accessed from the Annotate ribbon tab. (Photo taken from blogs.autodesk.com)
Share Design View
This function banks on the endless possibilities of the cloud. This new iteration of AutoCad lets you share your designs online. Through Share Design View, you can seamlessly publish views of your drawings to the cloud for anyone to see, without giving access to your precious layered DWG files in the process.  Plus there is no need log into Autodesk A360 to view your designs. DesignShare makes sure that your design will be published to a secure location that is viewable for others without compromising the security of your files.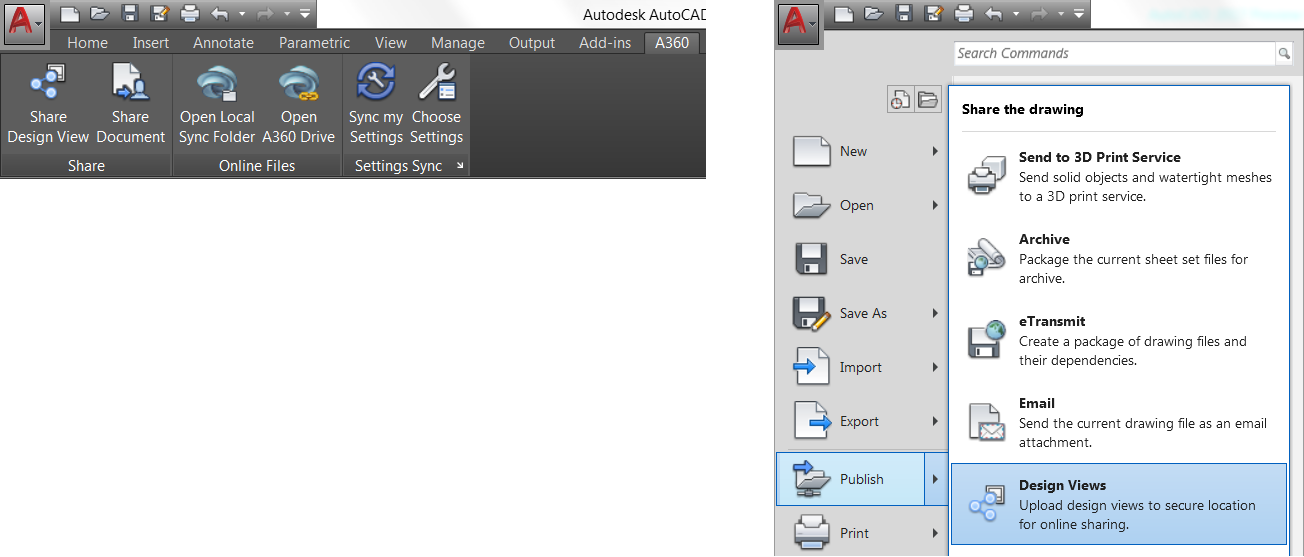 You can access the new Share Design View tool from the Publish flyout on the Application menu, or from the A360 ribbon tab with the ONLINEDESIGNSHARE command. (Photo taken from blogs.autodesk.com)
These are only a few amongst the newest features of AutoCAD 2017. If you want to learn more about the software, you can visit www.autodesk.com.
With every new software iteration, it is increasingly important to be updated with its newest functions and features, and there simply isn't enough time for some of us. Visit www.cadaxis.com to learn more about our CAD services.
For more information on our services, you can check our Services page. Or you can contact us at the numbers and email address below:
Telephone: +63 (02) 9574378(Manila),
Mobile: +63 (917) 8857507 (Manila),
+1 (516) 847-1694 (USA & Canada)
Email: contactus@cadaxis.com