Equally marvelous as nature are the towering structures covering the Metro Manila. As we rotate our heads to check the Metro Manila central business districts, we see a monotony of skyscrapers that won't get our attention. However, there are those few ones that stand out among the others.
Below are the modern architectural structures that became iconic due to their unique modern designs:
San Miguel Head Office – Ortigas
Situated in the Heart of Ortigas CBD is one of the iconic modern architecture in Metro Manila – San Miguel Corporation Building. Designed by Manuel, Francisco, and Jose Mañosa in 1984, the head office of one of the biggest corporations in the country is inspired by our very own Banaue Rice Terraces. The beauty of this modern structure doesn't end there. The office compound's landscaping complements the building design. The landscaping was planned and executed in 2006 by Ildefonso Santos who is a National Artist for Architecture.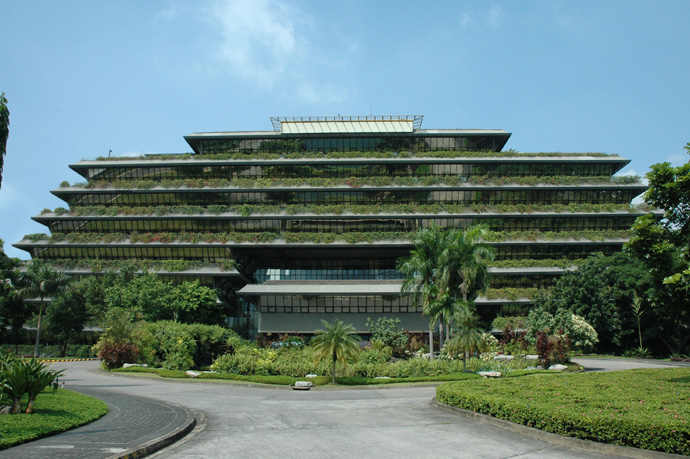 Photo credits: San Miguel Brewery Inc.
GT International Tower Makati
Constructed in 1999 under the development company of the Metrobank patriarch, George Ty – Federal Land, this tower is an iconic landmark of the Makati central business district. The tower boasts a 10-storey vertical fin on its top-most floors making it one of the most recognizable buildings in Makati. The design of local architectural firm GF & Partners Architects with Gozar Planners Philippines together with Kohn Pedersen Fox Associates which is an American architecture firm.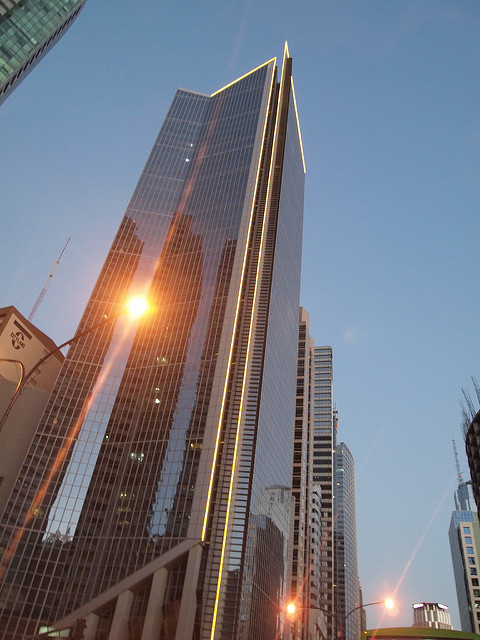 Photo credits: Kin
Completed in 2012, Mind Museum is one of the most iconic structures in the affluent central business in Bonifacio Global City. Despite its size and height, the sheer and asymmetrical modern design is really a head-turner.
The design is inspired by the amorphic form which mimics the cellular membrane. The design also made it looked like it doesn't have a singular façade as the design is consistent all around.
This is the most modern and environment-friendly building erected in Makati CBD. Its all-glass façade made it look like a tower blending with the air. The glass furnishing made it well ventilated and illuminated saving the entire building from huge electric consumption. This is also the first infrastructure in the country to receive a platinum level of Leader in Energy and Environmental Desing (LEED) certification by the US Green  Building Council (USBGC).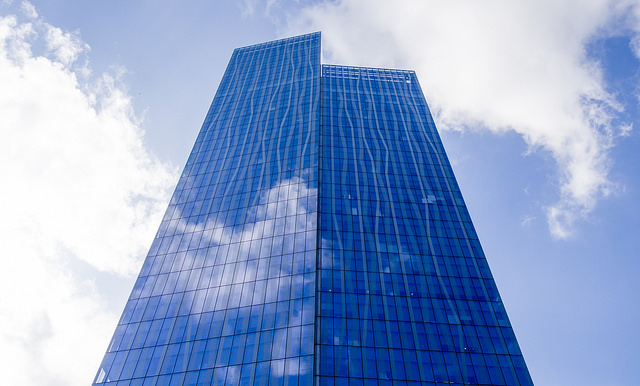 Photo credits: Ryan Ramos
This recently opened commercial building of SM Group is a league of its own. From the McKinley Highway, you can see the fluid architectural design of this 29-storey structure housing commercial spaces, offices and a luxury mall and a sky park.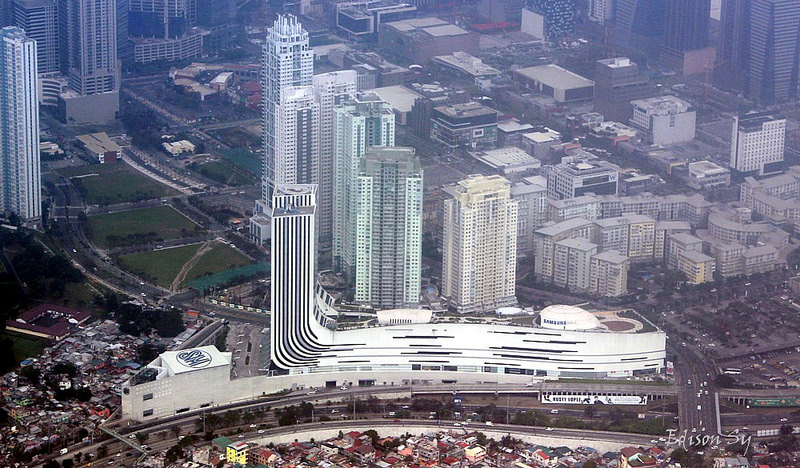 Photo credits: Edison Sy
***
Have you been to these buildings? How's your impression of its exteriors and interiors? Or do you have other buildings in mind you think should be on this list? Let us know yours.
For more information on our services, you can check our Services page. Or you can contact us at the numbers and email address below:
Telephone: +63 (02) 9574378 (Manila),
Mobile: +63 (917) 8857507 (Manila),
+1 (516) 847-1694 (USA & Canada)
Email: contactus@cadaxis.com
Sources:
Wikipedia.com
Arquitecturamanila.blogspot.com